Marathon County Public Library
learning • community • ideas • information
---
Holiday hours: All MCPL locations will be closed Wed.-Thu., 12/24 – 12/25.
---
Many of our locations are taking a break from regular story times over the winter holidays. Here is a list of story time breaks for all MCPL locations. For further questions, feel free to contact us. MCPL Wausau: No weekly story time from December 21, 2014-January 4, 2015. Play and Learn ...
---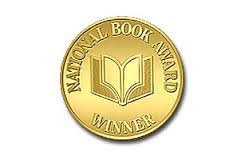 Finalists for the National Book Award were announced today, bringing recognition to 20 authors in four categories: fiction, non-fiction, poetry and young people's literature. The winners in each category will be announced Nov. 19, but if you'd like to sample the work of some of the ...
---
Featured Online Resource
Searchable profiles of active grant-making foundations in Wisconsin, for use by local grant-writers. Please ask a Library staff-member for access; they will need to log you in.
Scholarships & Grants
Small Business
»
Adult Book ★★★★ Ash Thompson is not all that he appears to be. In fact, he is not a man at all, but a woman serving in the army in her husband's stead. She is surrounded by mystery and intrigue. She is brave, strong, and faithful. Through her journey she is a soldier, a legend, a woman locked up for insanity ... and rumors of traitorous behavior, and a puzzle. This novel is an intriguing inside look at what life was like for the women who snuck into the army during the Civil War to serve in place of a loved one, or simply because they felt called to action in a time before women were allowed to serve. Hunt's twists and turns will leave you waiting for Ash to be discovered at any moment and will keep you pondering what is fact and what is fiction in this woman's adventure. Who is Ash Thompson really? We may never know the whole truth.
Reviewed by Bettina P.
Read more reviews at Goodreads.com.
---