Marathon County Public Library
learning • community • ideas • information
---
Holiday hours: All MCPL locations will be closed Sat.-Mon., 5/23 – 5/25.
---
Featured Online Resource
Multiple databases of magazines, journals, newspapers, images and reference resources covering education, health, business and general areas of interest.
Badgerlink
Login Required
Newspapers & Magazines
Small Business
»
Tween Book ★★★★ Just two days after the funeral of her pet human, Fluffy (a.k.a. Amelia), a young girl named Winnie bursts into mournful Miss Drakes's secret door in the basement proclaiming that she has been sent by her great-aunt Amelia so Miss Drake won't be lonely. Almost immediately, Miss Drake, who h ... appens to be a dragon, theorizes that this seemingly obnoxious small human is going to be an extremely difficult pet to train. An adventure together leads them to more fantastical creatures and the procurement of a bewitched sketchbook destined to bring them both a bunch of trouble. This cute, heartwarming, humorous tale of unlikely friendships and love is one that tweens and all ages will enjoy.
Reviewed by Sharyn H.
Read more reviews at Goodreads.com.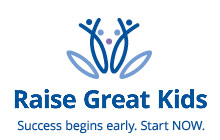 If you are a parent, guardian, grandparent, or child caregiver, we would like your input! Raisgreatkids.org is a local website put out by a collaborative effort of community partners under the Early Years Coalition. Marathon County Public Library is a member of this coalition, and we need your help ...
---
---