Marathon County Public Library
learning • community • ideas • information
---
---
Featured Online Resource
Provides access to daily and weekly newspapers in Wisconsin, starting in 2005 to the present, with an embargo delay of 90 days. Each newspaper addition is available cover to cover in a searchable PDF.
Badgerlink
Genealogy
Login Required
Newspapers & Magazines
»
Adult Book ★★★★★ Written by four true Parisiennes, this book gives advice on how to live like a Parisian woman. It includes tips on style, beauty, books, bad habits, food, friends, family, and relationships. There is even a short collection of French recipes at the end. The women write their advice in short s ... entences and paragraphs, which makes this book quick, and fun, and easy to digest. The photographs in the book are minimalist and beautiful. This is a must read for Francophiles, fashionistas, and anyone who wants to adopt a more Parisian way of living.
Reviewed by Anna C.
Read more reviews at Goodreads.com.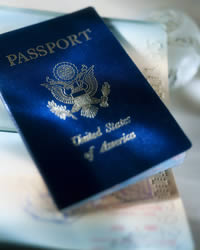 Good news for anyone who needs to apply for a passport! At our MCPL Wausau location, we now offer walk-in passport application services on Thursdays from 9:00 a.m. to 4:00 p.m. To ensure that we have enough time to assist you, please arrive by 3:30 p.m. Review some common questions and ...
---
This year, we asked you to create a scary story using just six words. We received a ton of creative and truly terrifying entries, which made judging difficult. Here are the winning entries. Library staff will contact the winners to make arrangements for picking up their prize. 5. "I am ...
---
---