Children's Book ★★★★★ This book is a masterpiece in its own genre—4 interconnected stories, each one masterfully told, and at alternating turns tearing at our heart and infusing us with hope. 40 years before the "war to end all wars" Otto purchases a book, stumbles into a forbidden forest and finds himself i ... n the middle of a fairytale. He is entrusted with breaking the witch's spell and securing the future of others to be free, to be loved and to belong, with the help of music and a magical harmonica. In the second story, it is October 1933 in Nazi Germany, and Friedrich is charged with rescuing his father from a Jewish concentration camp. The third story takes place in June 1935, where musically-gifted orphans Frankie and Mike are desperately searching for love, a family and a home in Pennsylvania after their grandmother can no longer care for them. In the fourth story set in December 1942, Ivy, a Mexican American, faces discrimination when her family moves to southern California to tend a farm for a Japanese American family sent to an internment camp during World War II. Will a magical harmonica with a mysterious M on it and their passionate love of music change their futures and save them? At 580+ pages this beautifully-written, highly-recommended book for tweens and others reads quickly and is easily the best book that I have read this year.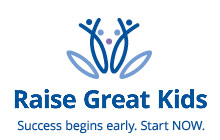 If you are a parent, guardian, grandparent, or child caregiver, we would like your input! Raisgreatkids.org is a local website put out by a collaborative effort of community partners under the Early Years Coalition. Marathon County Public Library is a member of this coalition, and we need your help ...
---
Visit the Marathon County Public Library (MCPL) for access to thousands of children's books, magazines, videos, audio books, music and more! Plus, MCPL offers a variety of children's events including story times, arts and crafts, sing-alongs, summer reading program, hands-on learning, musical performances, puppet shows and more! MCPL children's activities are intended for children (pre-K–grade 5) and tweens (grades 3–5). Teen programming (grades 6-12) is offered via our TeenZone / Teen Services program.
---