Children's Book ★★★★★ Cool-cat Pete the Cat is back with his laid-back personality and going-with-the-flow mantra. Pete wakes up grumpy one morning and cannot seem to be happy. Pete's friend Grumpy Toad gives him a pair of magic sunglasses that make Pete see the world in a new, more positive way. Pete helps out ot ... her friends who are feeling frustrated, mad and sad with his magic sunglasses. With some help from Wise Old Owl, Pete learns that you don't need a special pair of sunglasses to feel happy, you just need to look for the good in every day. A great read for toddlers, preschoolers, and even caregivers about positivity.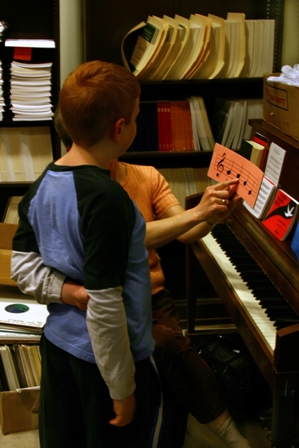 Music has many benefits to children of all ages; it gives children an outlet for expression, it breaks down language so children hear the smaller sounds in words (also known as phonological awareness), and music stimulates brain development in specific areas including language and reasoning. So, ...
---
Visit the Marathon County Public Library (MCPL) for access to thousands of children's books, magazines, videos, audio books, music and more! Plus, MCPL offers a variety of children's events including story times, arts and crafts, sing-alongs, summer reading program, hands-on learning, musical performances, puppet shows and more! MCPL children's activities are intended for children (pre-K–grade 5) and tweens (grades 3–5). Teen programming (grades 6-12) is offered via our TeenZone / Teen Services program.
---