Children's Book ★★★★★ Stick and Stone are both alone without a friend in the world. Then, Stone is bullied and Stick intervenes. From that day forward they have a strong friendship. Well-written with cute illustrations, this book is an easy read with a great message about friendship. My kids and I loved it! ...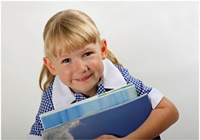 Many of our locations will be participating in a story time break before our Summer Library Program begins to accommodate school visits and prepare for our summer programs. Athens, Hatley and Rothschild will continue to have regularly scheduled story times. Marathon City will continue to have ...
---
Visit the Marathon County Public Library (MCPL) for access to thousands of children's books, magazines, videos, audio books, music and more! Plus, MCPL offers a variety of children's events including story times, arts and crafts, sing-alongs, summer reading program, hands-on learning, musical performances, puppet shows and more! MCPL children's activities are intended for children (pre-K–grade 5) and tweens (grades 3–5). Teen programming (grades 6-12) is offered via our TeenZone / Teen Services program.
---