Tween Book ★★★★ Still mourning the recent accidental death of Sarah, her best friend, Iris and her family move from sunny California to nearly always rainy Corvallis, Oregon for a "fresh start." She hates the rain, hates her new school, hates her new house, but mostly hates life without her best friend. ... During lunch a loud burrito-chewing, doglike boy from one of her classes named Boris tries to befriend her. Iris discovers that he is somewhat of a medical mystery, maybe even a full-fledged miracle according to the Catholic Church. Having never thought about miracles before she wonders if a miracle might be possible for her, and if by some chance she might be able to talk to Sarah again. This heartfelt tween story of friendship, love, loss and survival is an excellent read for all ages.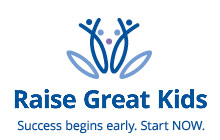 If you are a parent, guardian, grandparent, or child caregiver, we would like your input! Raisgreatkids.org is a local website put out by a collaborative effort of community partners under the Early Years Coalition. Marathon County Public Library is a member of this coalition, and we need your help ...
---
Visit the Marathon County Public Library (MCPL) for access to thousands of children's books, magazines, videos, audio books, music and more! Plus, MCPL offers a variety of children's events including story times, arts and crafts, sing-alongs, summer reading program, hands-on learning, musical performances, puppet shows and more! MCPL children's activities are intended for children (pre-K–grade 5) and tweens (grades 3–5). Teen programming (grades 6-12) is offered via our TeenZone / Teen Services program.
---