Children's Book ★★★★★ Stick and Stone are both alone without a friend in the world. Then, Stone is bullied and Stick intervenes. From that day forward they have a strong friendship. Well-written with cute illustrations, this book is an easy read with a great message about friendship. My kids and I loved it! ...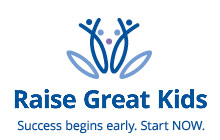 If you are a parent, guardian, grandparent, or child caregiver, we would like your input! Raisgreatkids.org is a local website put out by a collaborative effort of community partners under the Early Years Coalition. Marathon County Public Library is a member of this coalition, and we need your help ...
---
Visit the Marathon County Public Library (MCPL) for access to thousands of children's books, magazines, videos, audio books, music and more! Plus, MCPL offers a variety of children's events including story times, arts and crafts, sing-alongs, summer reading program, hands-on learning, musical performances, puppet shows and more! MCPL children's activities are intended for children (pre-K–grade 5) and tweens (grades 3–5). Teen programming (grades 6-12) is offered via our TeenZone / Teen Services program.
---