Children's Book ★★★★ Ten-year-old Manami lives a carefree life combing Bainbridge Island, Washington with her beloved grandfather and dog Yujiin. But it's 1942, and after the Japanese attack Pearl Harbor they are forced by the U.S. government, along with other Japanese Americans, to live in a one room prison ca ... mp in the California desert. Worse yet, Yujiin is forced out of Manami's arms on their journey to the camp. Every day Manami tearfully looks for signs that Yujiin is coming back and that her Grandfather will return to his former self. A teacher at the camp helps her cope by encouraging her to express her feelings through art and gives her materials. Simply and beautifully told through Manami's eyes, this tween historical novel with brave, likeable characters highlights this period in American history in a nonjudgmental and honest manner.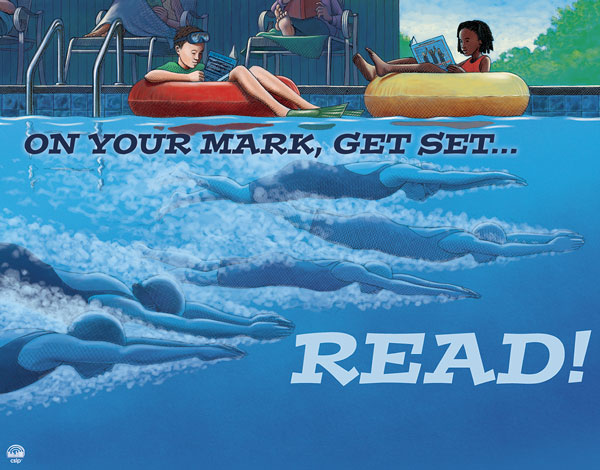 This year's summer theme is "On Your Mark, Get Set... Read!" and combines fitness and health with our usual focus on reading and discovery! Summer Reading Club is an important part of our summer program, and we have great activities planned for children of all ages, plus teens ...
---
Visit the Marathon County Public Library (MCPL) for access to thousands of children's books, magazines, videos, audio books, music and more! Plus, MCPL offers a variety of children's events including story times, arts and crafts, sing-alongs, summer reading program, hands-on learning, musical performances, puppet shows and more! MCPL children's activities are intended for children (pre-K–grade 5) and tweens (grades 3–5). Teen programming (grades 6-12) is offered via our TeenZone / Teen Services program.
---