Children's Book ★★★★★ In this newly discovered book by Dr. Seuss, a brother and sister are at the pet store trying to decide what pet to get. Of course they can only have one, but all the pets look like so much fun it's hard to choose just one. The other problem they face is they have a deadline; Mother and Dad ... said to be home by noon. This may be a "new" Dr. Seuss book, but with familiar characters, animals, and rhymes it already feels like a comfortable, old friend that generations of old and young alike will never tire of reading over and over again.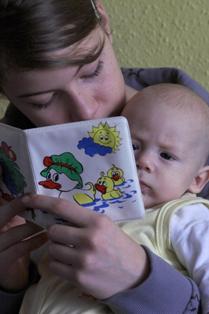 Beginning Monday, January 5, 2015, MCPL is taking a new approach to Book Babies Story time. Story time will begin at 10 a.m., and just like usual, provide 15 minutes of books, songs, and rhymes. But then, parents and babies are encouraged to hang out after and give babies a chance to do ...
---
Visit the Marathon County Public Library (MCPL) for access to thousands of children's books, magazines, videos, audio books, music and more! Plus, MCPL offers a variety of children's events including story times, arts and crafts, sing-alongs, summer reading program, hands-on learning, musical performances, puppet shows and more! MCPL children's activities are intended for children (pre-K–grade 5) and tweens (grades 3–5). Teen programming (grades 6-12) is offered via our TeenZone / Teen Services program.
---