Marathon County Public Library
---
Visit the Marathon County Public Library (MCPL) for access to thousands of children's books, magazines, videos, audio books, music and more! Plus, MCPL offers a variety of children's events including story times, arts and crafts, sing-alongs, summer reading program, hands-on learning, musical performances, puppet shows and more! MCPL children's programming is geared toward children (pre-K–grade 5) and tweens (grades 3–5). Teen programming (grades 6-12) is offered via our Teen Services / TeenZone program.
Staff Reviews
Children's Book ★★★★★ "Hip, hip hooray for SUPERWORM", repeatedly chant the animals and insects in the forest as their hero Superworm saves them from many disasters. But in the midst of their happiness the evil wizard lizard captures Superworm with his servant crow and puts an evil spell on him, forcing him ... to find treasure in the soil. Will his friends rescue him, break the evil spell, and restore their happy life? With its unlikely, admirable hero and repetitive chants, this picture book is a wonderful read-aloud and an instant hit with young children. SUPERWORM contains all of the ingredients for a beloved picture book: a wonderful story that children can relate to, a hero they can root for, a villain to scare them a little bit, and of course, a happy ending.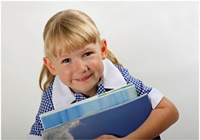 Summer is fast approaching, and as usual, there will be some changes to the regular story time schedules at most MCPL locations. Most branches will take a break from their story times to focus on Summer Library Program events. At MCPL Wausau, we'll be taking a break from story times in May to ...
---