Children's Book ★★★★★ Stella is an eleven-year-old orphan living with her three aunts in a boring, seaside mansion, the Hotel Majestic, where elderly people come to partake of the healthful waters. Her life suddenly becomes way too interesting when she witnesses a murder and finds herself on the run from the evil ... professor/magician Starke and his gang of men who desperately want the tiny magic bottle that has been strangely entrusted to her. She quite literally bumps into kind Signor Capelli and his musical cats where she finds companionship and help. With eccentric, interesting characters this tween novel is a fun, intriguing blend of mystery, adventure and magic that kids will eagerly eat up. A sequel may be in the future since this novel hints at unanswered questions about Stella's ancestry.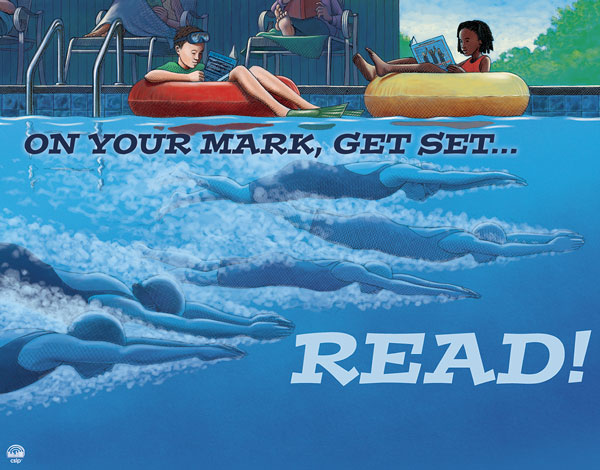 This year's summer theme is "On Your Mark, Get Set... Read!" and combines fitness and health with our usual focus on reading and discovery! Summer Reading Club is an important part of our summer program, and we have great activities planned for children of all ages, plus teens ...
---
Visit the Marathon County Public Library (MCPL) for access to thousands of children's books, magazines, videos, audio books, music and more! Plus, MCPL offers a variety of children's events including story times, arts and crafts, sing-alongs, summer reading program, hands-on learning, musical performances, puppet shows and more! MCPL children's activities are intended for children (pre-K–grade 5) and tweens (grades 3–5). Teen programming (grades 6-12) is offered via our TeenZone / Teen Services program.
---