Children's Book ★★★★★ Leo has a great imagination. He dreams and playacts at being a brave, heroic gladiator; he even has a homemade gladiator's hat. In real life it appears that everyone else has something to be proud of except him. When Leo does something he knows is wrong to impress some kids at school, lies ... about it and is called a hero for saving a neighbor's dog, he becomes entangled in so many lies he can't find the courage to admit the truth. This is a powerful story about bravery, truth, friendship and what it means to be a real hero. Like Sarah Lean's other books for tweens, this one is heartfelt and meaningful with concise, insightful text; not to be missed.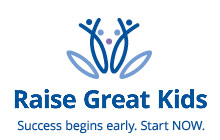 If you are a parent, guardian, grandparent, or child caregiver, we would like your input! Raisgreatkids.org is a local website put out by a collaborative effort of community partners under the Early Years Coalition. Marathon County Public Library is a member of this coalition, and we need your help ...
---
Visit the Marathon County Public Library (MCPL) for access to thousands of children's books, magazines, videos, audio books, music and more! Plus, MCPL offers a variety of children's events including story times, arts and crafts, sing-alongs, summer reading program, hands-on learning, musical performances, puppet shows and more! MCPL children's activities are intended for children (pre-K–grade 5) and tweens (grades 3–5). Teen programming (grades 6-12) is offered via our TeenZone / Teen Services program.
---