Marathon County Public Library
learning • community • ideas • information
---
Holiday hours: All MCPL locations will be closed Sat.-Mon., 8/30 – 9/1.
---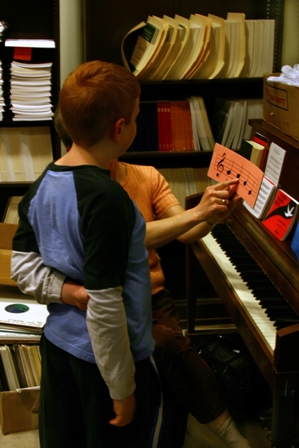 Music has many benefits to children of all ages; it gives children an outlet for expression, it breaks down language so children hear the smaller sounds in words (also known as phonological awareness), and music stimulates brain development in specific areas including language and reasoning. So, ...
---
Featured Online Resource
Contains a wealth of primary literature content, including citations and full text of hundreds of thousands of poems, short stories, essays, speeches and plays.
Badgerlink
Login Required
Reading Advice
»
Adult Book ★★★★ McCullough's book came after a similarly themed graduation speech of 2012. His thoughts are well received and regarded because he speaks from the position of an educator of nearly 30 years (Interestingly he spent nearly a decade teaching in the Hawaii high school where President Obama admit ... ted to spending his high school years mostly getting high and "by" academically, confirming McCullough's thoughts on the subject.). McCullough's words ring true when he speaks of the real face of education today i.e. grade inflation, little interest in learning, accolades disproportionate to effort, concern with getting "good grades", but mostly as a way to get into the best colleges. He draws a sad picture of the state of education and learning today. Unfortunately, administrators, teachers, students and parents are party to education which lacks in real substance. The book is an interesting read, particularly in the early chapters (when teaching, learning and education are discussed); it lags a bit when the author gets into youth sports and recommendations about lifestyle and one's future prospects.
Reviewed by Marsha Y.
Read more reviews at Goodreads.com.
---