Marathon County Public Library
learning • community • ideas • information
---
---
Featured Online Resource
Provides convenient access to easy-to-understand health and medical information. Search and browse medical encyclopedias, popular reference books, and magazine articles.
Badgerlink
Health
Login Required
»
Children's Book ★★★ Darth Vader is trying to put his twins Luke and Leia to sleep but they have the usual questions and demands of most kids at bedtime. He tells them rhyming stories about droids, wookies, Han Solo, Boba Fett and other familiar Star Wars characters. While this is not great literature, this cute ... book will be devoured by Star Wars fans, old and young alike, who are continually searching for more books about their favorite characters.
Reviewed by Sharyn H.
Read more reviews at Goodreads.com.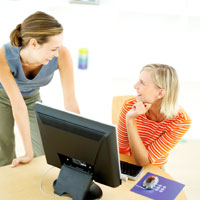 As summer winds down and your thoughts turn to more studious matters (whether you're going back to school or starting a new project), don't forget the library offers these useful resources! Online databases Your library card gives you online access to product reviews and ...
---
---