Marathon County Public Library
learning • community • ideas • information
---
---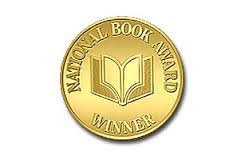 Finalists for the National Book Award were announced today, bringing recognition to 20 authors in four categories: fiction, non-fiction, poetry and young people's literature. The winners in each category will be announced Nov. 19, but if you'd like to sample the work of some of the ...
---
Featured Online Resource
A phone and address directory. Find current business and residential phone numbers and addresses, as well as neighborhood information, business profiles, and additional corporate information.
Please note: Use of this resource is limited to patrons of MCPL. It is not available to patrons of other V-Cat libraries.
Login Required
Phone & Address
Small Business
»
Teen Book ★★★★★ Ten-year-old Leon Leyson's idyllic days playing on the streets and streetcars of Krakow, Poland quickly changed to a life of fear, degradation, humiliation and a day-to-day struggle to stay alive. Why? He was Jewish. His detailed memoir recounts these horrific days when the Third Reich inva ... ded their town and began their increasingly brutal effort to annihilate every Jew they could locate. Hope came in his father's fortunate association with one Nazi, Oskar Schindler. This unforgettable Holocaust memoir in the library's teen collection is a must read for all ages.
Reviewed by Sharyn H.
Read more reviews at Goodreads.com.
---