Marathon County Public Library
learning • community • ideas • information
---
---
Event of the moment:
Tue., 1/27/15, 2:00pm – 3:00pm @ MCPL Wausau
Children ages birth through 2nd grade are invited to a party celebrating the one and only Pigeon! We will read Mo Willems classics such as "Don't Let the Pigeon Drive the Bus" and "Pigeon Needs a Bath", among others. Pigeon-related crafts will ...
(read more)
Crafts Story Time Wausau Children Early Elementary Preschool | Add to your calendar

.
Featured Online Resource
Brings together, in digital form, two categories of primary and secondary materials: writings about the State of Wisconsin and unique or valuable materials that relate to its history and ongoing development.
»
Children's Book ★★★★ Author and illustrator Craig Frazier creates dots of all colors and dimensions that young readers can discover around them. There are brightly-colored floating balloon dots, big drum stick dots, oranges (dots) falling from a tree, traffic light dots, ice cream dots, pea dots, heavy dumbbell d ... ots, light bubble dots and more. This fun "I Spy" read-alike with its simple, bright, colorful illustrations is a fun read-aloud emphasizing colors and shapes for preschool children.
Reviewed by Sharyn H.
Read more reviews at Goodreads.com.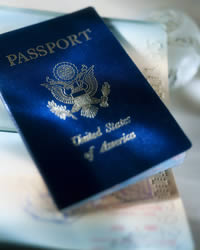 Good news for anyone who needs to apply for a passport! At our MCPL Wausau location, we now offer walk-in passport application services on Thursdays from 9:00 a.m. to 4:00 p.m. To ensure that we have enough time to assist you, please arrive by 3:30 p.m. Review some common questions and ...
---
Season 5 of Downton Abbey is here, and so is our 2015 Downton Abbey reading list! All of these titles are available in the V-cat catalog. Contact us with any questions, or for help locating these titles. "I want to read more about Highclere castle, the real castle where they ...
---
---