The Marathon County Public Library (MCPL) has provided free library services to the residents of central Wisconsin since 1907.
MCPL is a consolidated county library with nine locations throughout Marathon County, Wisconsin, including its Wausau headquarters and branches in Athens, Edgar, Hatley, Marathon City, Mosinee, Rothschild, Spencer and Stratford.
MCPL is a member of the Wisconsin Valley Library Service and, and it is a participant in the V-Cat consortium and the Wisconsin Public Library Consortium.
Mission, Vision, Principles, Behaviors
Business we are in: Transforming Lives
Mission: To enrich lives by promoting lifelong learning and actively providing the community with access to ideas, information and opportunities to connect.
Vision: A democratic and informed society must have free, equal and open access to information. We empower citizens to improve their lives, their governments and their communities.
Guiding principles:
Literacy and Lifelong Learning for All Ages — We envision a world in which everyone can read, write, evaluate information and effectively apply technology to lead healthy, productive and fulfilling lives.
Emerging Technologies — We empower the people of Marathon County with the technology to connect to the world and the future.
Form Strong Partnerships — We provide opportunities to connect through partnerships with individuals, public and nonprofit agencies, community groups, educators and businesses.
Equitable Access — We provide access to a broad array of content, as well as training and assistance, to help people successfully navigate and use information.
Core values and behaviors:
Service is responsively delivering on our commitments to all of our internal and external customers.
Integrity is honesty, openness, and demonstrating mutual respect and trust in others.
Quality is providing public services that are reflective of "best practices" in the field.
Diversity is actively welcoming and valuing people with different perspectives and experiences.
Shared Purpose is functioning as a team to attain our organizational goals and working collaboratively with our policy makers, departments, employees and customers.
Stewardship of Our Resources is conserving the human, natural, cultural and financial resources for current and future generations.
Library Statistics
Statistical information for the Marathon County Public Library (and all WI libraries) is available through the Wisconsin Department of Public Instruction website: http://dpi.wi.gov/pld/data-reports/service-data.
Media / Press Information
All media inquiries are subject to the conditions of our Media Policy. When in doubt, please contact us.
Social Media:
Other Communications: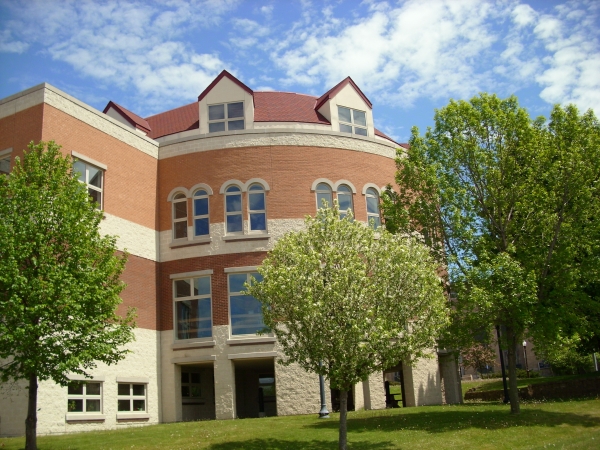 Marathon County Public Library (MCPL)