Check Out Wisconsin State Parks at Your Library!
UPDATE: As of July 18, 2023, all available passes have been checked out. Thank you to our partners, and all patrons who participated!
Planning a trip to a Wisconsin state park or forest this year? The library can help!
The Wisconsin Department of Natural Resources (DNR) and the Marathon County Public Library are thrilled to announce a program that will make state park day passes available to library card holders in good standing.
Starting May 1, MCPL patrons can check out a free vehicle pass at our Wausau location. The passes are valid for one 2023 date of your choice at any Wisconsin state park, forest, or recreation area where admission is required.
The program will run through December 31, 2023, or until our supplies run out! Five passes will be available each week at the Circulation Desk on the first floor of our Wausau headquarters. Passes cannot be reserved, mailed, or sent to another location. Families may check out one pass per month.
Follow these easy steps to check out a state park pass at the library!
Come in person to our Wausau location with your library card and the date of your trip.
Library staff will write the date of your trip on a park pass.
You get a free one-day admission vehicle pass to Wisconsin state parks and forests! You do not need to return the pass to the library.
Place pass on the lower left corner of your windshield on the date of your trip.
The pass is good for anyone in the vehicle; bring the whole family!
Enjoy a day full of adventure in the great outdoors.
This program is a collaborative effort between the DNR, Wisconsin Library Association's Wisconsin Association of Public Libraries, Wisconsin Department of Public Instruction, and the C.D. Besadny Conservation Fund from the Natural Resources Foundation of Wisconsin. Thank you to our partners!
Read more about the program here.
Katelyn Sabelko / Library Services Manager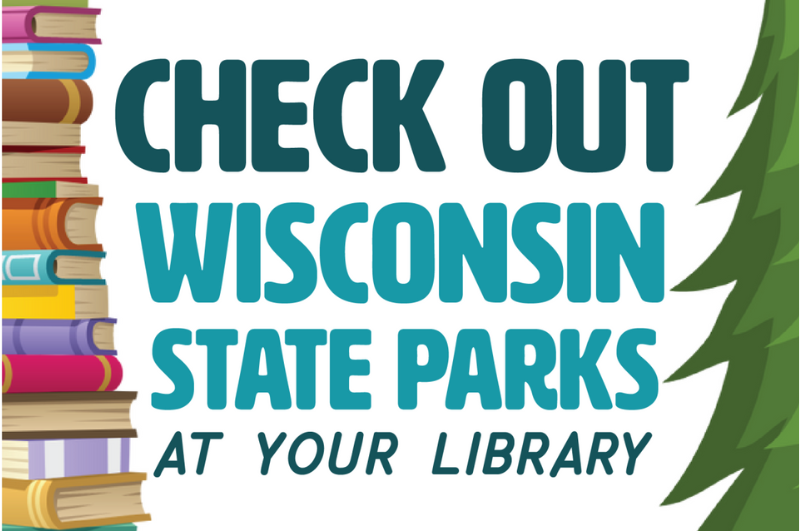 Marathon County Public Library (MCPL)