Cultural Threads traveling exhibit coming to MCPL
What is Cultural Threads?
Celebrate and learn about the many cultures living in North Central Wisconsin by visiting the Cultural Threads: Expressing Identity through Traditional Clothing art exhibit, coming soon to MCPL! The exhibit features a collection of dolls with handmade, authentic, traditional clothing. The outfits represent different cultures found in North Central Wisconsin.
Where & when to view:
The exhibit was organized by Mosaic of North Central Wisconsin, a non-profit organization that works to foster belonging and create connections among residents of North Central Wisconsin communities.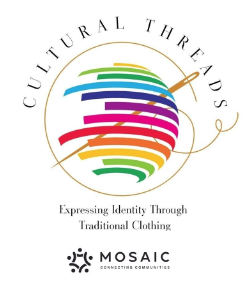 Marathon County Public Library (MCPL)