Community Survey and Q&A Boards Open Nov. 21-Dec. 21
We want to hear from you!
Dream Big with MCPL, Marathon County Public Library's strategic planning process, is beginning its first phase: data and information gathering. We've been busy looking back at where we've been, where we are now, and where we're headed as a community and as a library. We want to make sure you're part of the strategic plan! Here are some ways you can be part of the process:
Complete our Community Survey
Add to the Community Q&A Boards at your preferred MCPL location
Both of these public participation methods will be live from November 21 through December 21, 2023. Read on for more details on each.
Community Q&A Boards
The boards will be available at all 9 MCPL locations, starting at the beginning of the day on November 21.
Look for a tri-fold poster board near the checkout area.
Markers and sticky notes will be available for you to add your answers to the three questions.
All boards will be removed at the end of the day on December 21.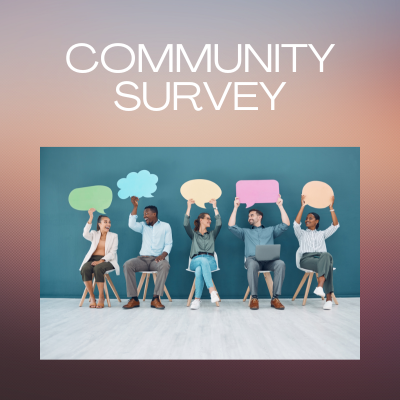 Community Survey
The survey will ask you questions about your usage of, perception of, and ideas for the library. It should take about 10 minutes to complete. Take our survey online by clicking this link. Then, share it with a Marathon County friend or family member so their thoughts can be heard, too!
A few places to watch for Dream Big updates include:
This blog
Our e-newsletter or print newsletter at all MCPL locations
Contact us at info@mcpl.us or call your local MCPL with any questions on how to participate. We look forward to dreaming big with you!
What is Strategic Planning?
Dream Big with MCPL, Marathon County Public Library's strategic planning process, kicked off in September. Strategic planning is dedicated time to review data and information about the library and, alongside the community, to explore different opportunities and future priorities for the library. There will be different opportunities to add your voice and ideas throughout the process, and we are excited to have you join us.
Dream Big with MCPL includes three major phases: data and information gathering, analysis and theming, and plan implementation and activation. We hope to share the plan with the public in 2024.
Keep an eye out for:
A community survey
Community Q&A boards which will be installed at each MCPL location
To follow along with Dream Big with MPCL:
Watch this blog
Sign up for our e-newsletter
Pick up a hard copy of our newsletter at any MCPL location
Contact us at info@mcpl.us with any questions you might have, and get ready to Dream Big with us!
Marathon County Public Library (MCPL)