Two Sentence Story Contest
Marathon County Public Library is pleased to announce the winners of the 2 Sentence Story Contest held this spring. The winning stories were chosen by popular vote during the first week of May, and they've been given illustrations by MCPL staff!
The winning story in the 9–12 age group was written by Norah Wolken, age 9.  
Once upon a time, in the faraway land of Snackible, there lived your average random potato.

But he wasn't just an average random potato, for one day he would save the world from your average evil donut. 
Artist: Olivia B., Library Assistant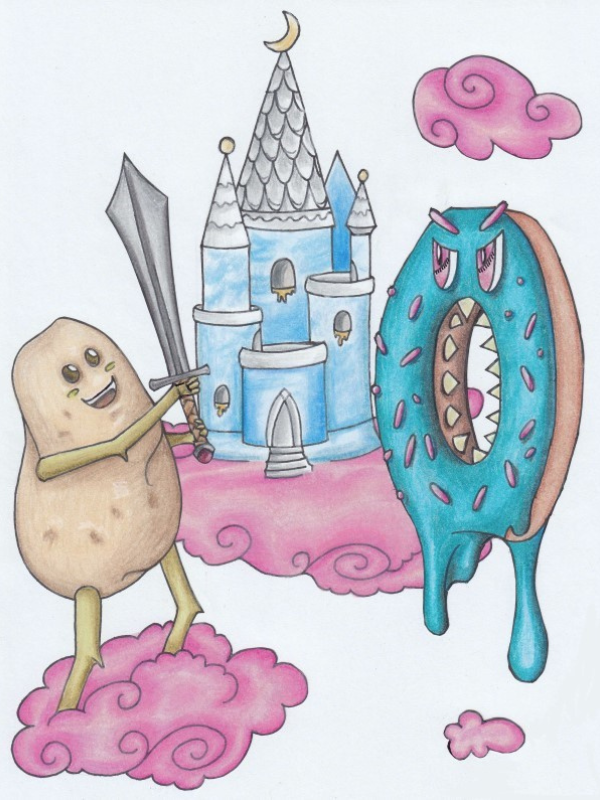 The winning story in the 13-18 age group was written by Xong Lee, age 18.
I recently learned Morse code.

But why does the rain keep telling me to run?
Artist: Jailin P., Library Specialist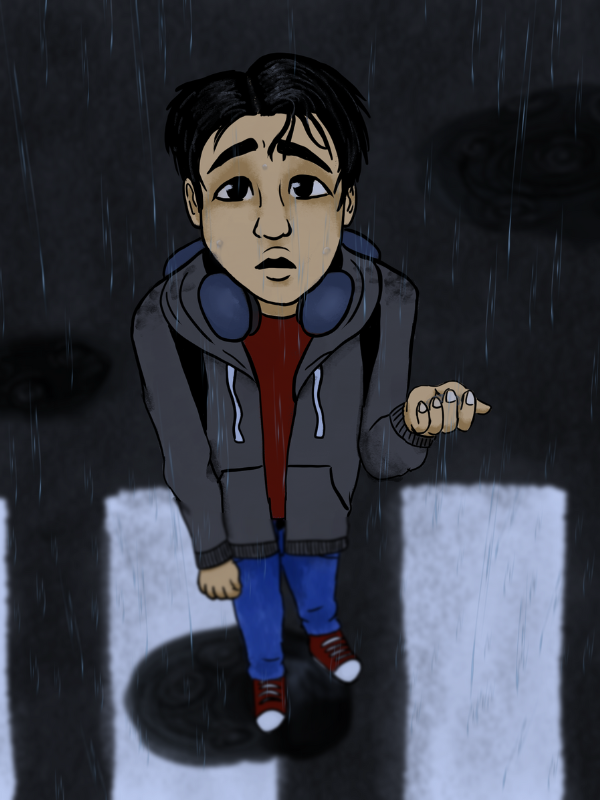 Congratulations to the winners, and thank you to all who submitted and voted in the contest! 
-Elizabeth L. / Library Specialist
Marathon County Public Library (MCPL)