World Kid Lit Month Reads
September is World Kid Lit Month and MCPL's collection is bursting with books to encourage global reading. Read on for some recommendations from nearly every continent across the world!
Africa
Africa, Amazing Africa by Atinuke and Mouni Feddag
This colorful book is a fun way to get familiar with African geography. Each African country is presented with a short description and illustrations. Southern, eastern, western, central, and northern countries are grouped regionally with a hand-drawn map for reference. The wording is concise and straightforward, but also playful, much like Atinuke's series of books about Anna Hibiscus. Each section I read made me curious to learn more! This informative book is a reminder of how large the world really is.
I Am You: A Book about Ubuntu by Refiloe Moahloli and Zinelda McDonald
Every language has words that are difficult to convey in another language. This picture book distills the complex concept of ubuntu for English-speaking audiences. The simple text makes it easy to share with children in a story time.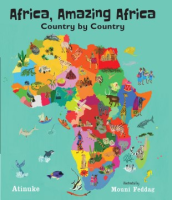 The Americas
This is How I Know by Brittany Luby and Joshua Mangeshig Pawis-Steckley
This is a bilingual picture book written in Anishinaabemowin and English. Its setting is the Great Lakes region. A young girl learns from her grandmother how to tell the passing of the seasons. Though the instances of these seasonal signs are very specific to this region—for example, green Luna moth or Black Bear—it really encourages readers to notice and connect with nature, wherever they may be in the world.
Juana & Lucas by Juana Medina
Written and illustrated by Juana Medina, this series includes three books about a Colombian girl whose best friend is her dog. From visiting Spaceland in Florida to her Mami's wedding to the birth of her baby sister, there's always something special going on in Juana's life!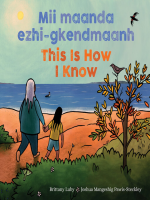 Asia
The Depth of the Lake and the Height of the Sky by Jihyun Kim
Illustrations tell the story in this book. A school-age boy goes with his parents to visit relatives in the country. While the adults talk, he walks out to the lake with his dog and swims. Blues and greys are used as a color scheme throughout. I really loved the scenic landscape views of rolling hills and the lush natural scenes of the forest.
Saving Sorya: Chang and the Sun Bear by Trang Nguyen and Jeet Zdung
This is a beautifully illustrated graphic novel based on a true story set in Vietnam. The main character, Chang, wants to become a conservationist. Chang cares for a sun bear in captivity and prepares the bear for life in the wild—but will she be ready to let it go when the time comes?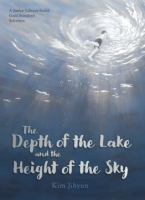 Australia
The Tiny Star by Mem Fox and Freya Blackwood
One of my earliest memories is having Time for Bed by Mem Fox read to me. Fox has been publishing books for over 40 years! This book, which came out in 2019, is illustrated by another Australian picture book creator, Freya Blackwood. The 'tiny star' is a baby who is cared for by the community. It grows into a person who cares for the community and is loved by them into old age.
How to Make a Bird by Meg McKinlay and Matt Ottley
You might be thinking—is this a science book or a picture book? Well, it requires imagination to actually make a bird, but McKinlay evokes the wonder we should all feel that these creatures are alive in the world. And by the way, are we still talking about birds?
Europe
The Night Walk by Marie Dorléans, translated by Polly Lawson
A delightful picture book translated from French, The Night Walk is about a family that rises early to go on a long walk. On the journey, descriptive words awaken all the senses—a shrieking train, the glittering sky, the scent of grass and bark, the damp earth, and finding footing in the darkness. I also recommend Our Fort by Marie Dorléans.
The First Case by Ulf Nilsson and Gitte Spee, translated by Julia Marshall
From the forests of Sweden comes a charming cast of woodland creatures! In this first book in the series, Detective Gordon, a toad, finds the perfect assistant in the character of a mysterious orphan mouse, Buffy.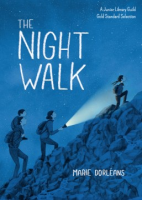 Want more World Kit Lit reads? These Read the World-themed lists include more great books in our catalog!
-Elizabeth L. / Library Specialist
Marathon County Public Library (MCPL)