Wisconsin's Digital Library (Libby / OverDrive)
Wisconsin's Digital Library (WDL) is a state-wide catalog of free e-books, audiobooks, magazines and videos that you can borrow with your library card!
* Note: The OverDrive app replaced the Libby app in 2022, but Amazon has not yet allowed Libby in their app store; therefore, the OverDrive app remained available for Kindle Fire users through April 2023. There is a way to add Libby to a Kindle Fire without using the Amazon app store; contact us for assistance.
Access to Wisconsin's Digital Library (Libby® / OverDrive® is provided by the Wisconsin Public Library Consortium (WPLC), a voluntary association of Wisconsin public library systems that includes the Wisconsin Valley Library Service, of which the Marathon County Public Library is a member. For more information about WPLC, visit https://www.wplc.info.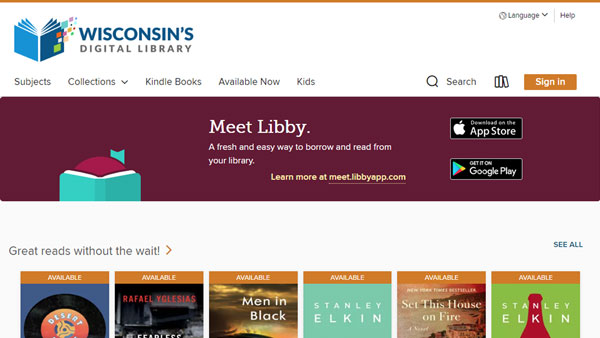 Marathon County Public Library (MCPL)