Marathon County Land Records / Maps (GIS)
Access Marathon County's geographic information system (GIS) to view a wide array of information about county properties, including aerial photographs, topography, soil types, natural features and shoreland, land ownership information, property lines and descriptions (similar to what you'll find in plat books), school and voting district boundaries, property tax rates and assessed values, zoning and more.
To look up a property by address, owner or parcel ID, visit https://ascent.co.marathon.wi.us/AscentLandRecords.
For access to printed versions of current and historical maps, please contact us or search for plat books in the Library Catalog (V-Cat).
For access to mapping sites for nearby counties, use the following links:
For access to mapping sites for hunting, fishing and outdoor recreation, use the following links: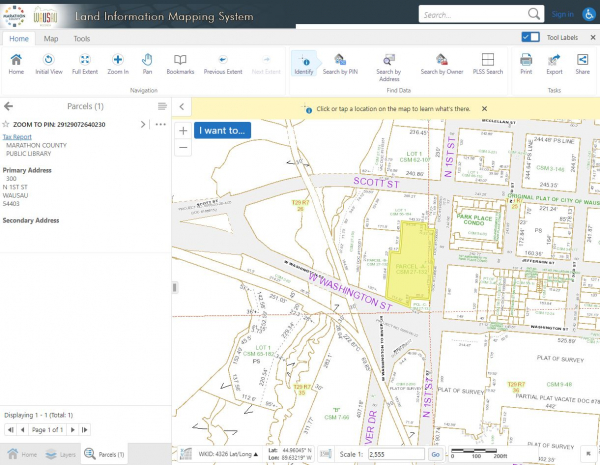 Marathon County Public Library (MCPL)