Black and white copiers are available at all MCPL locations:
One-sided letter or legal-sized copies are 10¢ each.
Double-sided copies are 20¢ each.
Oversized copies (11″ x 17″) are 20¢ for one-sided copies and 40¢ for double-sided copies. Only available at MCPL Wausau and some branches.
A color copier is at MCPL Wausau:
One-sided color copies are 50¢ each.
Double-sided or oversized color copies are $1 each.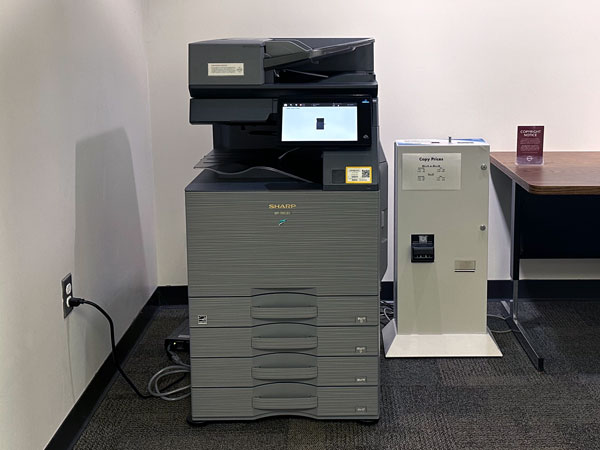 Marathon County Public Library (MCPL)