The following magazines and newspapers are currently offered in printed form at the specified MCPL locations.
These subscriptions are subject to change without notice; contact us for the latest information.
Newspapers and the most recent issue of each magazine are available for reading in the library only.
Periodicals marked "discontinued" may yet be available as back issues for a limited time.
Magazine back issues may be borrowed according to the library's checkout policies. Newspaper back issues are for in-house use only.
Magazine back issues are kept from last year through the current year. Newspaper back issues are kept from last month through the current month.
Older issues of some Marathon County newspapers are available on microfilm.
Alternatively, many newspapers and magazines are available digitally via our Online Resources; visit our Popular Magazines in Badgerlink webpage for quick access by title.
Also, you may request copies of articles from publications the library doesn't own via Interlibrary Loan.
Newspapers
| TITLE | AVAILABILITY: LOCATION(S) |
| --- | --- |
| Book Pages | Wausau (Adult) |
| Business News | Wausau (Adult) |
| Central Wisconsin Sunday | Stratford |
| City Pages | Wausau (Adult) |
| Daily Reporter | Wausau (Adult) |
| Hmong Times | Wausau (Adult) |
| Isthmus | Wausau (Adult) |
| Marshfield News Herald | Spencer |
| Mazina'igan | Wausau (Adult) |
| Milwaukee Journal Sentinal | Wausau (Adult) |
| Mohican News | Rothschild |
| Mosinee Times | Mosinee, Wausau (Adult) |
| News For You | Wausau (Adult) |
| Record Review | Wausau (Adult), Athens, Edgar, Marathon City, Stratford |
| Tribune Record Gleaner | Spencer |
| USA Today | Wausau (Adult) |
| Wall Street Journal | Wausau (Adult) |
| Wausau Buyers Guide | Wausau (Adult) |
| Wausau Daily Herald | Wausau (Adult), Mosinee, Rothschild |
| Wisconsin Rapids Daily Tribune | Wausau (Adult) |
| Wisconsin State Farmer | Wausau (Adult) |
| Wisconsin State Journal | Wausau (Adult) |
| Wisconsin Trapper | Wausau (Adult) |
| Wisconsin Trout | Wausau (Adult) |
Magazines
Magazines
Title
Availability: Year(s) / Location(s)
AP (discontinued)
2022: Wausau (Young Adult)
The Advocate
2023: Wausau (Adult)
2022: Wausau (Adult)
All Recipes
2023: Hatley, Spencer
2022: Hatley, Spencer
American History
2023: Wausau (Adult)
2022: Wausau (Adult)
American Patchwork & Quilting
2023: Mosinee
2022: Mosinee
The American Philatelist
2023: Wausau (Adult)
2022: Wausau (Adult)
America's Civil War
2023: Wausau (Adult)
2022: Wausau (Adult)
Animal Tales
2023: Wausau (Children's), Mosinee
2022: Wausau (Children's), Mosinee
Archaeology
2023: Wausau (Adult)
2022: Wausau (Adult)
Architectural Digest
2023: Wausau (Adult)
2022: Wausau (Adult)
The Artist's Magazine
2023: Wausau (Adult)
2022: Wausau (Adult)
Ask! : Arts & Sciences For Kids
2023: Wausau (Children's)
2022: Wausau (Children's)
Astronomy
2023: Wausau (Adult)
2022: Wausau (Adult)
The Atlantic Monthly
2023: Wausau (Adult)
2022: Wausau (Adult)
Audubon
2023: Wausau (On Order)
2022: Wausau (Adult)
Babybug
2023: Wausau (Children's)
2022: Wausau (Children's)
Backcountry
2023: Mosinee
2022: Mosinee
Backpacker (discontinued)
2022: Wausau (Adult)
Beanz
2023: Wausau (Children's)
2022: Wausau (Children's)
Better Homes & Gardens
2023: Wausau (Adult), Hatley, Mosinee, Rothschild, Spencer, Stratford
2022: Wausau (Adult), Hatley, Mosinee, Rothschild, Spencer, Stratford
Better Homes & Gardens Wood
2023: Wausau (Adult)
2022: Wausau (Adult)
Birds & Blooms
2023: Wausau (Adult), Marathon City, Mosinee, Rothschild
2022: Marathon City, Mosinee, Rothschild, Wausau (Adult)
Bon Appetit
2023: Wausau (Adult), Athens, Rothschild
2022: Wausau (Adult), Rothschild
Book Links
2023: Wausau (On Order)
2022: Wausau (Adult)
Booklist
2023: Wausau (Adult)
2022: Wausau (Adult)
Bookmarks
2023: Wausau (Adult)
2022: Wausau (Adult)
Business Week (discontinued)
2022: Wausau (Adult)
Buying Guide *
2022: Wausau (Adult), Athens, Edgar, Hatley, Marathon City, Mosinee, Rothschild, Spencer, Stratford
CQ
2023: Wausau (Adult)
2022: Wausau (Adult)
Car & Driver
2023: Wausau (Adult)
2022: Wausau (Adult)
Catster (discontinued)
2023: Wausau (Adult)
2022: Wausau (Adult)
Chatelaine
2023: Wausau (Adult)
2022: Wausau (Adult)
Chicago
2023: Wausau (Adult)
2022: Wausau (Adult)
Chickadee
2023: Wausau (Children's)
2022: Wausau (Children's)
Chirp
2023: Wausau (Children's)
2022: Wausau (Children's)
Christianity Today
2023: Wausau (Adult)
2022: Wausau (Adult)
Clean Eating (discontinued)
2022: Wausau (Adult), Mosinee, Rothschild
Coins
2023: Wausau (Adult)
2022: Wausau (Adult)
Columns
2023: Mosinee, Wausau (Adult)
2022: Wausau (Adult), Mosinee
Conde Nast Traveler
2023: Wausau (Adult)
2022: Wausau (Adult)
Consumer Reports
2023: Wausau (Adult), Athens, Edgar, Hatley, Marathon City, Mosinee, Rothschild, Spencer, Stratford
2022: Wausau (Adult), Athens, Edgar, Hatley, Marathon City, Mosinee, Rothschild, Spencer, Stratford
2021: Wausau (Reference)
Cooking With Paula Deen
2023: Rothschild
2022: Rothschild
Cook's Country
2023: Wausau (Adult)
2022: Wausau (Adult)
Cook's Illustrated
2023: Wausau (Adult)
2022: Wausau (Adult)
Cosmopolitan
2023: Wausau (Adult), Edgar, Marathon City
2022: Wausau (Adult), Edgar, Marathon City
Country Living
2023: Wausau (Adult), Athens, Edgar, Marathon City, Mosinee, Rothschild, Stratford
2022: Wausau (Adult), Athens, Edgar, Marathon City, Mosinee, Rothschild, Stratford
Country (discontinued)
2022: Wausau (Adult)
Country Sampler
2023: Spencer
2022: Spencer
Country Woman (discontinued)
2022: Wausau (Adult), Hatley, Marathon City, Rothschild, Spencer
Countryside & Small Stock Journal
2023: Edgar
2022: Edgar
Crochet
2023: Wausau (Adult)
2022: Wausau (Adult)
Crochet World
2023: Rothschild
2022: Rothschild
Cross Country Skier
2023: Wausau (Adult)
2022: Wausau (Adult)
Dance
2023: Wausau (Adult)
2022: Wausau (Adult)
Deer & Deer Hunting
2023: Wausau (Adult)
2022: Wausau (Adult)
Discover
2023: Wausau (Adult)
2022: Wausau (Adult)
Do It Yourself (discontinued)
2023: Athens, Edgar, Marathon City, Rothschild, Stratford
2022: Athens, Edgar, Marathon City, Rothschild, Stratford
Dwell
2023: Wausau (Adult)
2022: Wausau (Adult)
The Economist
2023: Wausau (Adult)
2022: Wausau (Adult)
Elle Decor
2023: Wausau (Adult)
2022: Wausau (Adult)
Entrepreneur
2023: Wausau (Adult)
2022: Wausau (Adult)
Esquire
2023: Wausau (Adult)
2022: Wausau (Adult)
Essence
2023: Wausau (Adult)
2022: Wausau (Adult)
Faces
2023: Wausau (Children's)
2022: Wausau (Children's)
The Family Handyman
2023: Wausau (Adult), Athens, Edgar, Hatley, Mosinee, Rothschild, Spencer, Stratford
2022: Wausau (Adult), Athens, Edgar, Hatley, Mosinee, Rothschild, Spencer, Stratford
Family Tree
2023: Wausau (Adult)
2022: Wausau (Adult)
Farm & Ranch Living (discontinued)
2022: Wausau (Adult)
Fast Company
2023: Wausau (Adult)
2022: Wausau (Adult)
Fine Gardening
2023: Marathon City
2022: Marathon City
Fine Woodworking
2023: Wausau (Adult)
2022: Wausau (Adult)
First For Women
2023: Wausau (Adult), Hatley, Rothschild
2022: Wausau (Adult), Hatley, Rothschild
Flight Journal
2023: Wausau (Adult)
2022: Wausau (Adult)
Fons & Porter's For The Love Of Quilting
2023: Marathon City, Rothschild
2022: Marathon City, Rothschild
Food & Wine
2023: Edgar
2022: Edgar
Food Network
2023: Hatley, Rothschild
2022: Hatley, Rothschild
Forbes
2023: Wausau (Adult)
2022: Wausau (Adult)
Fortune
2023: Wausau (Adult)
2022: Wausau (Adult)
Fun For Kidz
2023: Edgar
2022: Edgar
Fur-Fish-Game
2023: Athens
2022: Athens
GQ
2023: Wausau (Adult)
2022: Wausau (Adult)
Game & Fish Midwest
2023: Wausau (Adult), Mosinee, Rothschild, Spencer, Stratford
2022: Wausau (Adult), Mosinee, Rothschild, Spencer, Stratford
Game Informer
2023: Wausau (Young Adult)
2022: Wausau (Young Adult)
Garden & Gun
2023: Wausau (Adult), Hatley
2022: Wausau (Adult), Hatley
Garden Gate
2023: Marathon City, Stratford
2022: Marathon City, Stratford
Girls' Life
2023: Wausau (Young Adult), Rothschild
2022: Wausau (Young Adult), Rothschild
Gluten Free & More
2023: Wausau (Adult)
2022: Wausau (Adult)
Golf Digest
2023: Wausau (Adult)
2022: Wausau (Adult)
Good Housekeeping
2023: Wausau (Adult), Athens, Hatley, Mosinee, Rothschild, Spencer, Stratford
2022: Wausau (Adult), Athens, Hatley, Mosinee, Rothschild, Spencer, Stratford
Grapevine
2023: Wausau (Adult)
2022: Wausau (Adult)
Guns & Ammo
2023: Wausau (Adult)
2022: Wausau (Adult)
HGTV
2023: Wausau (Adult), Marathon City, Mosinee, Rothschild, Spencer
2022: Wausau (Adult), Marathon City, Mosinee, Rothschild, Spencer
Harper's Bazaar
2023: Wausau (Adult)
2022: Wausau (Adult)
Harper's
2023: Wausau (Adult)
2022: Wausau (Adult)
Hemmings Motor News
2023: Wausau (Adult)
2022: Wausau (Adult)
Highlights For Children
2023: Wausau (Children's)
2022: Wausau (Children's)
Highlights High Five
2023: Wausau (Children's)
2022: Wausau (Children's)
Horse & Rider
2023: Wausau (Adult)
2022: Wausau (Adult)
Horticulture
2023: Wausau (Adult), Mosinee, Rothschild
2022: Wausau (Adult), Mosinee, Rothschild
Hot Rod
2023: Wausau (Adult), Mosinee
2022: Wausau (Adult), Mosinee
House Beautiful
2023: Wausau (Adult)
2022: Wausau (Adult)
In Touch
2023: Wausau (Adult)
2022: Wausau (Adult)
Inc.
2023: Wausau (Adult)
2022: Wausau (Adult)
Interweave Knits
2023: Wausau (Adult), Athens, Hatley, Mosinee
2022: Wausau (Adult), Hatley, Mosinee, Athens
J-14
2023: Wausau (Young Adult)
2022: Wausau (Young Adult)
Kiplinger's Personal Finance
2023: Wausau (Adult), Hatley, Rothschild
2022: Wausau (Adult), Hatley, Rothschild
Ladybug
2023: Wausau (Children's)
2022: Wausau (Children's)
MAD
2023: Wausau (Young Adult), Rothschild
2022: Wausau (Young Adult), Rothschild
The Magazine Antiques
2023: Wausau (Adult)
2022: Wausau (Adult)
The Magnolia Journal
2023: Athens, Rothschild
2022: Athens, Rothschild
Make
2023: Wausau (Young Adult)
2022: Wausau (Young Adult)
MaryJanesFarm
2023: Athens, Spencer
2022: Athens, Spencer
McCall's Quilting
2023: Wausau (Adult), Edgar, Hatley
2022: Wausau (Adult), Edgar, Hatley
Men's Health
2023: Wausau (Adult), Edgar, Hatley, Rothschild
2022: Wausau (Adult), Edgar, Hatley, Rothschild
Men's Journal (discontinued)
2022: Rothschild
Mid Mod Treasures (discontinued)
2022: Wausau (Adult)
Midwest Living
2023: Wausau (Adult), Edgar, Mosinee, Rothschild, Stratford
2022: Wausau (Adult), Edgar, Mosinee, Rothschild, Stratford
The Milwaukee Railroader
2023: Wausau (Adult)
2022: Wausau (Adult)
Model Airplane News
2023: Wausau (Adult)
2022: Wausau (Adult)
Model Railroader
2023: Wausau (Adult)
2022: Wausau (Adult)
The Mother Earth News
2023: Wausau (Adult), Athens, Edgar, Hatley, Mosinee, Rothschild, Spencer, Stratford
2022: Wausau (Adult), Athens, Edgar, Hatley, Mosinee, Rothschild, Spencer, Stratford
Motor Trend
2023: Wausau (Adult), Stratford
2022: Wausau (Adult), Stratford
Mpls. St. Paul
2023: Wausau (Adult)
2022: Wausau (Adult)
Ms.
2023: Wausau (Adult)
2022: Wausau (Adult)
Muse
2023: Wausau (Children's)
2022: Wausau (Children's)
The Nation
2023: Wausau (Adult)
2022: Wausau (Adult)
National Geographic Kids
2023: Wausau (Children's)
2022: Wausau (Children's)
National Geographic Little Kids
2023: Wausau (Children's)
2022: Wausau (Children's)
National Geographic
2023: Wausau (Adult), Athens, Hatley
2022: Wausau (Adult), Athens, Hatley
National Review
2023: Wausau (Adult)
2022: Wausau (Adult)
New Moon Girls (discontinued)
2022: Wausau (Children's)
The New Republic
2023: Wausau (Adult)
2022: Wausau (Adult)
New York
2023: Wausau (Adult)
2022: Wausau (Adult)
The New Yorker
2023: Wausau (Adult)
2022: Wausau (Adult)
Northern Gardener
2023: Wausau (Adult)
2022: Wausau (Adult)
Numismatic News
2023: Wausau (Adult)
OYLA (discontinued)
2023: Wausau (Young Adult)
2022: Wausau (Young Adult)
The Old-house Journal
2023: Wausau (Adult)
2022: Wausau (Adult)
Orion
2023: Wausau (On Order)
2022: Wausau (Adult)
Otaku USA
2023: Wausau (Young Adult), Edgar
2022: Wausau (Young Adult), Edgar
Our Wisconsin
2023: Wausau (Adult), Spencer
2022: Wausau (Adult), Spencer
Out
2023: Wausau (Adult)
2022: Wausau (Adult)
Outside
2023: Wausau (Adult)
2022: Wausau (Adult)
Owl
2023: Wausau (Children's)
2022: Wausau (Children's)
People Weekly
2023: Wausau (Adult), Athens, Edgar, Hatley, Marathon City, Mosinee, Rothschild, Spencer, Stratford
2022: Wausau (Adult), Athens, Edgar, Hatley, Marathon City, Mosinee, Rothschild, Spencer, Stratford
The Pioneer Woman
2023: Mosinee, Rothschild, Spencer
2022: Mosinee, Rothschild, Spencer
Ply
2023: Wausau (Adult)
2022: Wausau (Adult)
Poetry
2023: Wausau (Adult)
2022: Wausau (Adult)
Poets & Writers
2023: Wausau (Adult)
2022: Wausau (Adult)
Popular Mechanics
2023: Wausau (Adult), Edgar, Rothschild, Stratford
2022: Wausau (Adult), Edgar, Rothschild, Stratford
Practical Homeschooling
2023: Wausau (Children's), Edgar, Mosinee
2022: Wausau (Children's), Edgar, Mosinee
Prevention
2023: Wausau (Adult)
2022: Wausau (Adult)
The Progressive
2023: Wausau (Adult)
2022: Wausau (Adult)
Psychology Today
2023: Wausau (Adult)
2022: Wausau (Adult)
Quilter's World
2023: Athens, Rothschild, Wausau (Adult)
2022: Wausau (Adult), Athens, Rothschild
Quiltmaker
2023: Hatley, Stratford
2022: Hatley, Stratford
RV Lifestyle
2023: Wausau (Adult)
2022: Wausau (Adult)
RV
2023: Wausau (Adult)
2022: Wausau (Adult)
Railroad Model Craftsman
2023: Wausau (Adult)
2022: Wausau (Adult)
Ranger Rick
2023: Wausau (Children's)
2022: Wausau (Children's)
Readers Digest Large-type Edition
2023: Wausau (Adult), Hatley, Mosinee, Rothschild, Spencer
2022: Wausau (Adult), Hatley, Mosinee, Rothschild, Spencer
The Reader's Digest
2023: Wausau (Adult)
2022: Wausau (Adult)
Real Simple
2023: Wausau (Adult), Hatley, Marathon City, Mosinee, Rothschild
2022: Wausau (Adult), Hatley, Marathon City, Mosinee, Rothschild
Reminisce (discontinued)
2022: Wausau (Adult)
Rolling Stone
2023: Wausau (Adult)
2022: Wausau (Adult)
Runner's World
2023: Wausau (Adult)
2022: Wausau (Adult)
Science News
2023: Wausau (Adult)
2022: Wausau (Adult)
Scientific American
2023: Wausau (Adult)
2022: Wausau (Adult)
Scout Life
2023: Wausau (Children's)
2022: Wausau (Children's)
Self-Reliance
2023: Wausau (Adult)
2022: Wausau (Adult)
Sesi
2023: Wausau (On Order)
2022: Wausau (Young Adult)
Silent Sports
2023: Wausau (Adult)
2022: Wausau (Adult)
Simply Gluten Free *
2022: Wausau (Adult)
The Ski Journal
2023: Wausau (Adult)
2022: Wausau (Adult)
Ski (discontinued)
2022: Wausau (Adult)
Smithsonian
2023: Wausau (Adult)
2022: Wausau (Adult)
The Soo
2023: Wausau (Adult)
2022: Wausau (Adult)
Southern Living
2023: Wausau (Adult)
2022: Wausau (Adult)
Sports Illustrated For Kids
2023: Wausau (Children's)
2022: Wausau (Children's)
Sports Illustrated
2023: Wausau (Adult), Edgar
2022: Wausau (Adult), Edgar
Taste Of Home
2023: Wausau (Adult), Edgar, Hatley, Marathon City, Mosinee
2022: Wausau (Adult), Edgar, Hatley, Marathon City, Mosinee
Taunton's Threads
2023: Wausau (On Order)
2022: Wausau (Adult)
This Old House
2023: Wausau (Adult), Edgar, Mosinee, Rothschild, Spencer, Stratford
2022: Wausau (Adult), Edgar, Mosinee, Rothschild, Spencer, Stratford
Time
2023: Wausau (Adult), Athens, Mosinee, Stratford
2022: Wausau (Adult), Athens, Mosinee, Stratford
Trains
2023: Wausau (Adult)
2022: Wausau (Adult)
Travel & Leisure
2023: Wausau (Adult), Mosinee
2022: Wausau (Adult), Mosinee
Us Weekly
2023: Wausau (Adult)
2022: Wausau (Adult)
Vanity Fair
2023: Wausau (Adult)
2022: Wausau (Adult)
Vegan Food & Living
2023: Athens
2022: Athens
Vogue Knitting
2023: Mosinee, Rothschild
2022: Wausau (Adult), Mosinee, Rothschild
Vogue
2023: Wausau (Adult)
2022: Wausau (Adult)
The Wall Street Journal
2023: Wausau (Adult)
2022: Wausau (Adult)
Willow & Sage
2023: Wausau (Adult)
2022: Wausau (Adult)
Wired
2023: Wausau (Adult)
2022: Wausau (Adult)
Wisconsin Counties
2023: Wausau (Adult)
2022: Wausau (Adult)
Wisconsin Magazine Of History
2023: Wausau (Adult), Mosinee
2022: Wausau (Adult), Mosinee
Wisconsin Natural Resources
2023: Wausau (Adult)
2022: Wausau (Adult)
Wisconsin People & Ideas
2023: Wausau (Adult)
2022: Wausau (Adult)
Woman's Day
2023: Wausau (Adult), Edgar, Hatley, Marathon City, Mosinee, Rothschild, Stratford
2022: Wausau (Adult), Edgar, Hatley, Marathon City, Mosinee, Rothschild, Stratford
Women's Health
2023: Wausau (Adult), Edgar, Hatley, Rothschild
2022: Wausau (Adult), Edgar, Hatley, Rothschild
World War II
2023: Wausau (Adult)
2022: Wausau (Adult)
The Writer's Digest
2023: Wausau (Adult)
2022: Wausau (Adult)
Yankee
2023: Wausau (Adult)
2022: Wausau (Adult)
Yoga Journal (discontinued)
2022: Wausau (Adult)
Zoobooks
2023: Wausau (Children's), Hatley
2022: Wausau (Children's), Hatley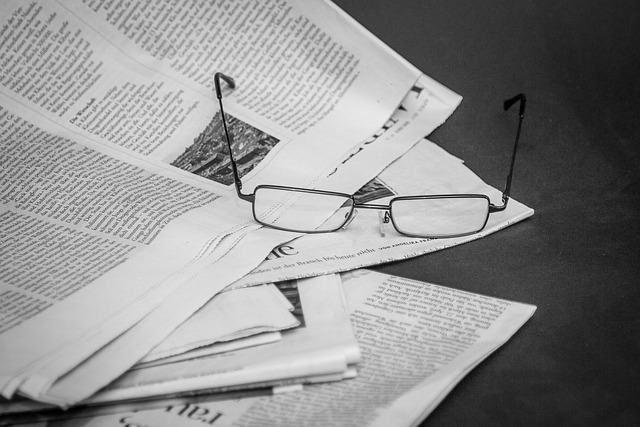 Marathon County Public Library (MCPL)