Children's Book ★★★★ Tracey (Tuyet) is "con lai", half breed; she has been told that she has the face of the enemy. Half Vietnamese and half American, her father was an American soldier serving in Vietnam. Adopted by an American family in California, she is not sure where or how she fits in. With the help of ... her best friend Stargazer she begins searching. When they discover an old ammo box in the garage containing a dogtag and a pair of boots, her Dad yells at them. She really does not understand and her adopted father, also a Vietnam War veteran, becomes even more angry, sullen and silent. With flashbacks to Tracey's earlier life in war-torn Vietnam, this excellent tween novel is a search for identity and understanding involving a war that no one wants to remember or discuss.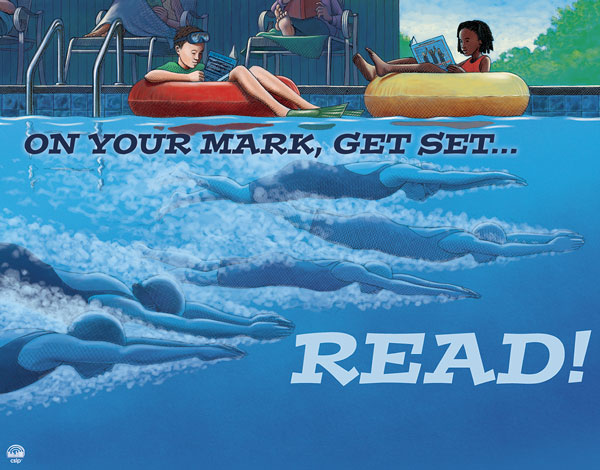 This year's summer theme is "On Your Mark, Get Set... Read!" and combines fitness and health with our usual focus on reading and discovery! Summer Reading Club is an important part of our summer program, and we have great activities planned for children of all ages, plus teens ...
---
Visit the Marathon County Public Library (MCPL) for access to thousands of children's books, magazines, videos, audio books, music and more! Plus, MCPL offers a variety of children's events including story times, arts and crafts, sing-alongs, summer reading program, hands-on learning, musical performances, puppet shows and more! MCPL children's activities are intended for children (pre-K–grade 5) and tweens (grades 3–5). Teen programming (grades 6-12) is offered via our TeenZone / Teen Services program.
---